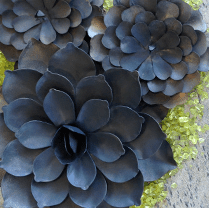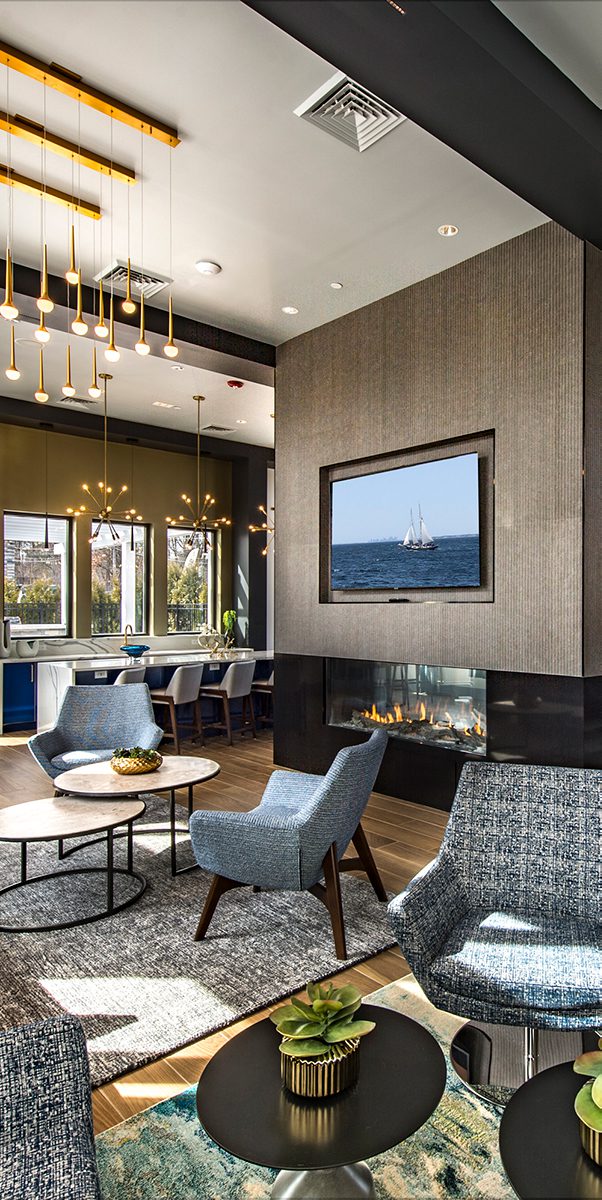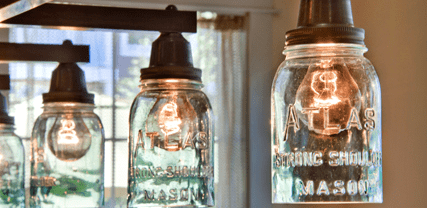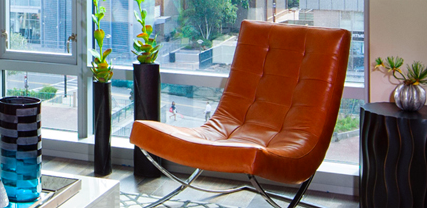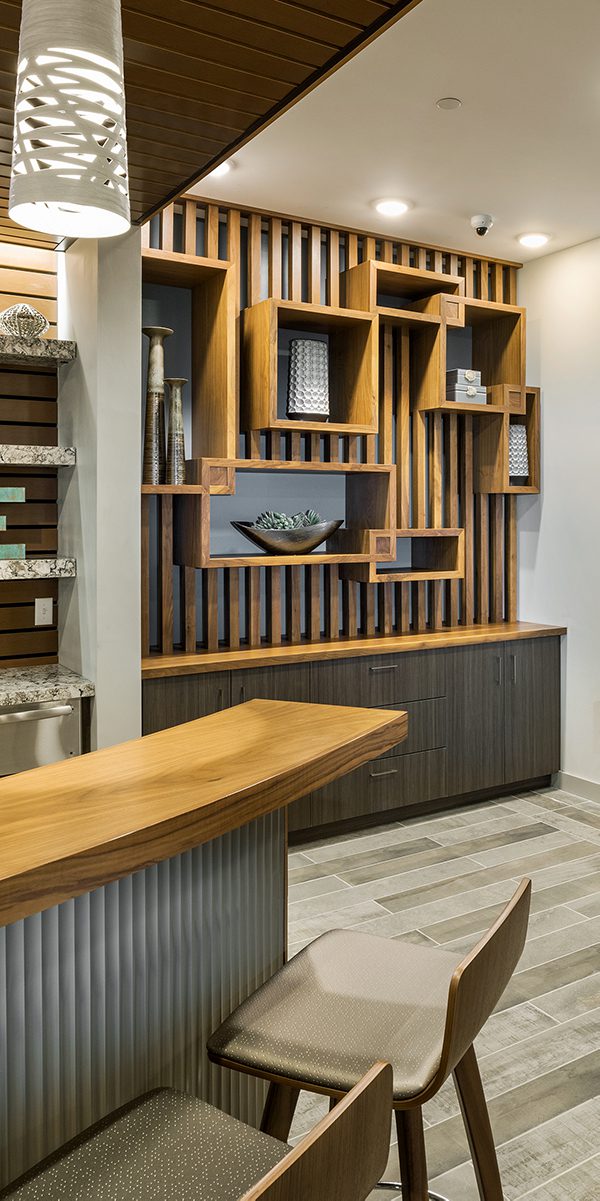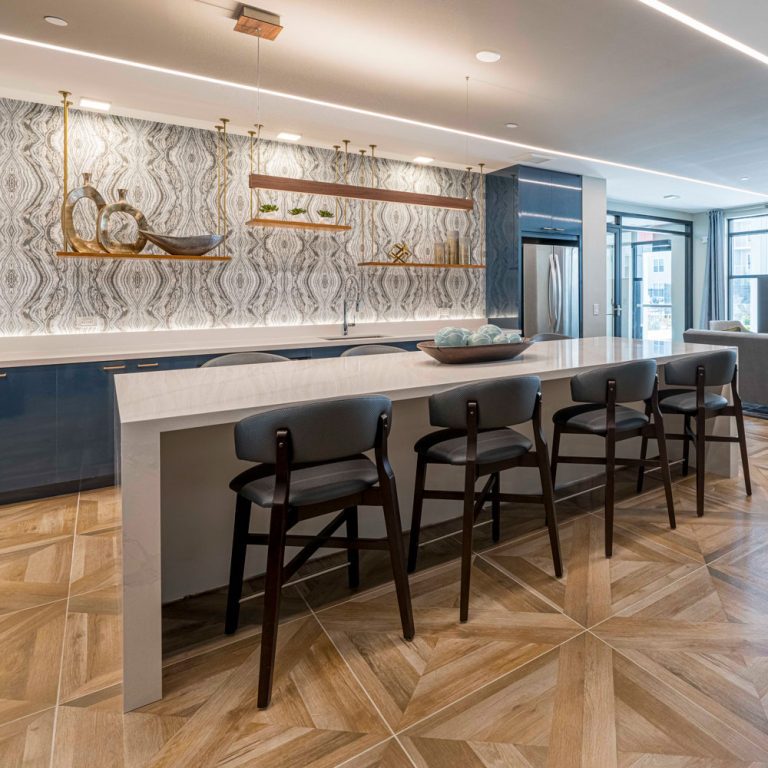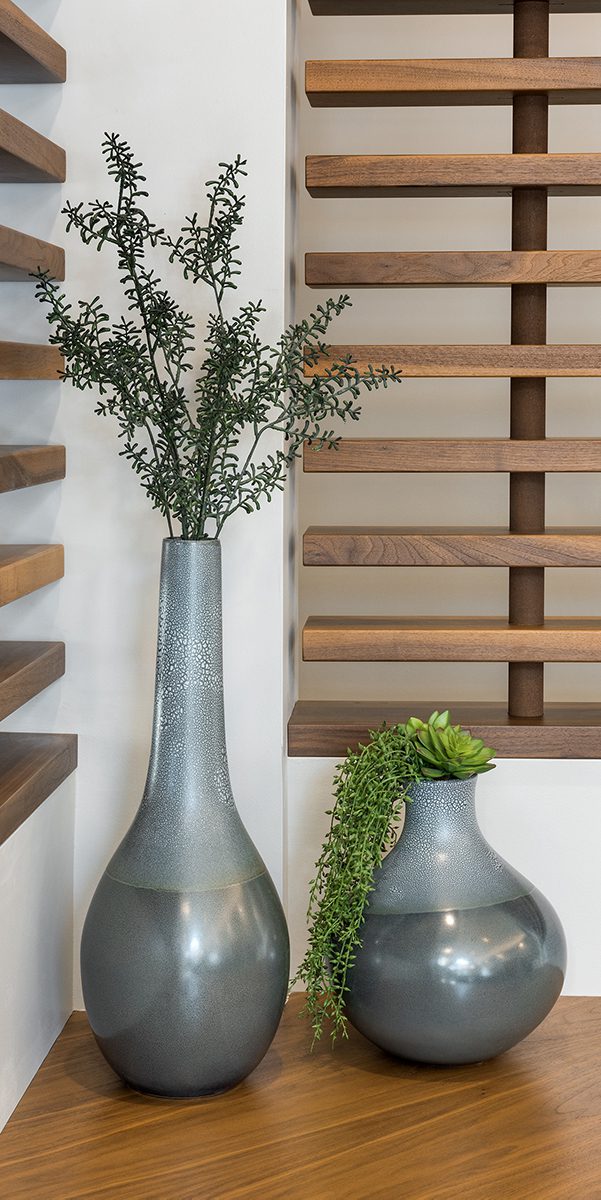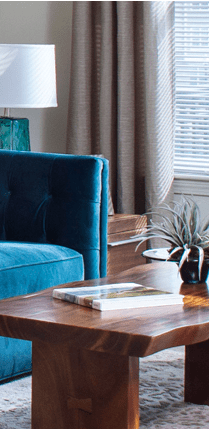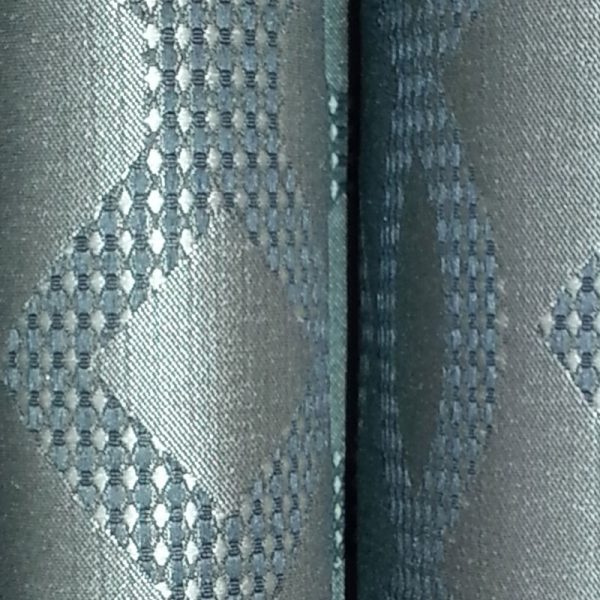 Design Philosophy
TMD Designs, LLC is a full-service interior design firm that creates high-quality design solutions for both commercial and residential environments. We take pride in providing our clients with excellent service and measure success by a high rate of repeat business. Our distinctive design philosophy is to carefully listen and truly understand our client's needs so that we design the interiors with a "sense of place". The design concepts should reflect the regional and cultural influences found within the locale as well as compliment the architecture. Whether we are designing a high-rise urban residential housing project or a senior living community in a rural setting it is important to develop the interiors to enhance a sense of community. Another design philosophy we often apply towards our healthcare projects is to bring elements of the outside environment inside the building and use lighting that replicates natural light to enhance the healing process. Each project is unique, and the interior design should always reflect this philosophy.
TMD's team structure embodies our collaborative approach to interior design which is made up of design professionals with a diversity of skills and experience. Our team members are experts within their respective focus of the interior design field. We approach every project with extensive research and stay current on industry trends within our profession. Additionally, we will often partner with specialty firms to provide our clients a full spectrum of services such as interior architectural design, lighting design, historical restoration/renovation as well as furniture/furnishings procurement and installation. Since our services are available on a consulting basis, our clients can elect to use any part or all that we have to offer. Our primary goal is to create a well conceived and intelligent design for our clients.
Tish McDavitt
Owner and Design Principal at TMD Designs, has over 35 years of commercial design experience in corporate, educational, hospitality, housing & healthcare projects. She is an award-winning designer recognized by the Assisted Living Federation of America (ALFA) and the Boston Society of Architects (BSA) for her innovative approach to the design of healthcare and senior living environments. In addition, her work with the luxury rental housing market has been rewarded with several prestigious PRISM awards.
Tish has worked for some of the leading architectural firms in New England including JSA, Inc. in Portsmouth, NH, Shepley Bulfinch Richardson & Abbott (SBRA) in Boston, MA, and The Architects Collaborative (TAC) in Cambridge, MA. As the Director of the Interior Design department for JSA, she was responsible for the expansion of the interior design studio and developed an extensive hospitality and housing interiors portfolio for the firm. Most recently she served as Senior Design Associate for Currier & Associates, Inc. which is an independent full-service interior design firm in Newburyport, MA.
She holds a Bachelor of Science in Environmental Design from Syracuse University and is a former member of the International Interior Design Association (IIDA).
---
Design Services
TMD Designs capabilities include a full range of interior design services for both renovations and new construction within commercial buildings. The following outlines the typical Scope of Services offered:
Pre-design 
Feasibility studies and test-fit plans
Existing facilities survey and documentation
Programming and space requirements reports
Furniture, furnishings and accessories budget estimates
Space Planning 
Space allocation and adjacency studies
Work flow diagrams
Furniture and equipment plan layouts
Interior Design 
Interior architectural detailing
Building finish selections and specifications
Custom millwork and furniture design
Furniture, furnishings and accessories selections, specifications & bid packages
Lighting design/selections and specifications
Selection and coordination of signage and graphic design package with signage consultant
Coordination of Audio/visual design package with AV consultant
Selection and coordination of artwork design package with art consultant
Selection and specification of custom window treatments and coordination with fabricator/installer
Facilities Management 
Facility Master Planning
CAD generated furniture and equipment plans
Tenant building finishes and furniture standards
Furniture inventory documentation
FF&E procurement
Model unit staging
---
Clients
Housing
Abbott Development
Aimco
Avalon Bay Communities
Baystone Development
Bayview Estates LLC
Bodwell Pines Corp
Chestnut Hill Realty
Corcoran Management Company
Criterion Development Partners
Curtis Construction
DAI Property Management
Dakota Partners
Diamond Sinacori
Dolben
EA Fish
Emerald Place Development Co., LLC
Equity Residential
Forest Properties
General Investment Development
Jennison/Corcoran Co.
John J. Flatley Co
Lincoln Properties
LNR Property Corporation
Metro Construction
Metropolitan Homes
Mullins Company
Mirrione Realty
Republic Properties
Simon Konover
Simons Real Estate Group
Skala Partners
Wood Partners
Corporate
Avalon Bay Communities
Corcoran Management Company
Curtis Construction
DL Carlson
Dolben
Emerson Ecologics
Equity Residential
Figure 8 Properties
Grenier Center LLC
Grossman Companies, Inc.
Injured Workers Pharmacy (IWP)
John J. Flatley Co.
The Kane Company
Minco Co
Mirra Company
Mullins Company
RJ Finlay & Co.
Wingate Healthcare
Senior Living/Healthcare
Berkshire Retirement Home, Inc.
Carroll County, NH
Five Star Quality Care
Franklin Memorial Hospital
Home for the Aged
LCB Senior Living, LLC
LIFE
Mark Wentworth
Miles Healthcare
The Morrison
Omega
Pro Con, Inc.
Silverstone Living – The Hunt Community
Wake Robin
Webster at Rye
Wingate Healthcare
Woodbine Senior Living
Residential
Brooks Residence – Lynnfield, MA
Dunn Residence – Nevis, Caribbean
Feldman Residence – Foxboro, MA
Libert Residence – Cambridge, MA
Loth Residence – No. Andover, MA
McNabb Residence – Kittery, ME
Mirra Residence – Boxford, MA
Mullins Residence – Boston, MA
Rodgers Residence – Sudbury, MA
Roth Residence – Boston, MA
Sager Residence – Farmington, CT
Stebbins Residence – Harpswell, ME
Thorndike Residence – Moultonborough, NH
Warren/Winter Residence – Concord, MA
Ziedins Residence – Westford, MA